About Siam Move Management
Moving to Thailand? Let Us Handle Everything for You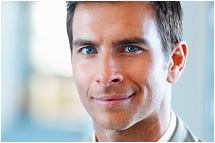 Siam Move Management Services provides a wide range of moving services for any expats moving to Thailand, moving from Thailand, or even moving within Thailand. Based in Chiang Mai, our extensive network of contacts extends round the world. 
Owner, Alan Dick says, "I've operated international moving companies in Germany, in Australia and in Singapore, and now we've decided to continue here in the relaxing and easygoing atmosphere of Chiang Mai, Thailand.
"During my more than 25 years of experience, I have come up against – and successfully resolved – a great variety of challenges.
"Many people are retiring to this area, as it's a great place to live. This means that you, too, may need dependable moving services that you can trust.
"Like you, I'm also an expat who has been drawn to Thailand. Add to that my wide experience as a mover who still maintains worldwide contacts that I've built up over 25 years. As a result, I and my company have the experience to organise your move here from anywhere in the world.
"When you move to Thailand, you benefit from our extensive local knowledge enriched with worldwide experience. We take great personal care of all your goods, door to door. The difference with us is — we've done it ourselves, so we understand exactly what you require.
"We speak English, German and Thai, so you'll have no communication challenges.
"Our close ties with local services include an excellent customs agent in Bangkok to assure that your goods will be cleared quickly and then trucked in container directly to your new home where our crews will unload and unpack everything exactly as you require.
You'll get personal attention to every detail. And I'll be there overseeing that everything goes perfectly as you're moving to Thailand.
Look forward to hearing from you,
Alan Dick